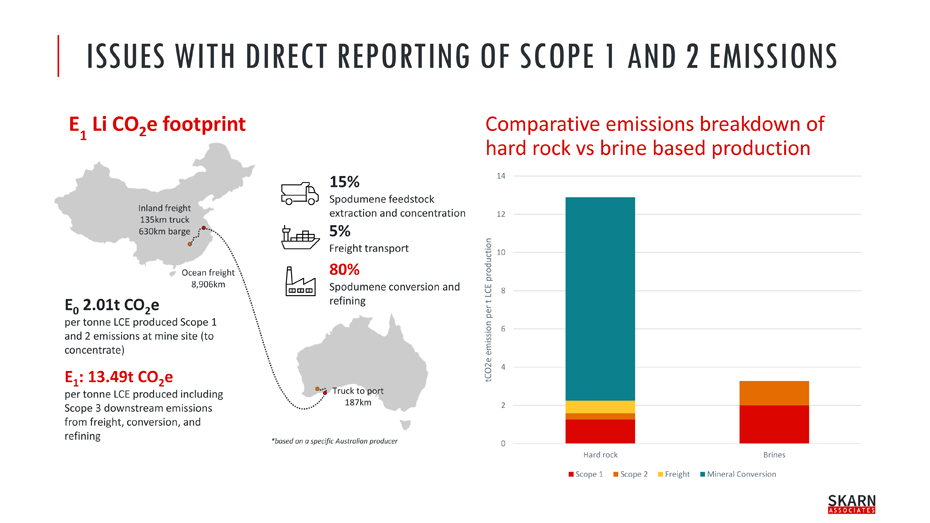 Transportation, conversion and refining of hard-rock lithium all lead to much higher greenhouse gas (GHG) output compared to brine operations.
What does this mean for future demand?
Can automotive companies cherry pick low carbon lithium?
What do new operations need to consider as we strive towards a zero carbon future?
Mark Fellows joined the Kitco NEWS Roundtable podcast, taking a look at GHG emissions, energy intensity and water use for battery raw materials, and across the mining sector.
MORE FROM SKARN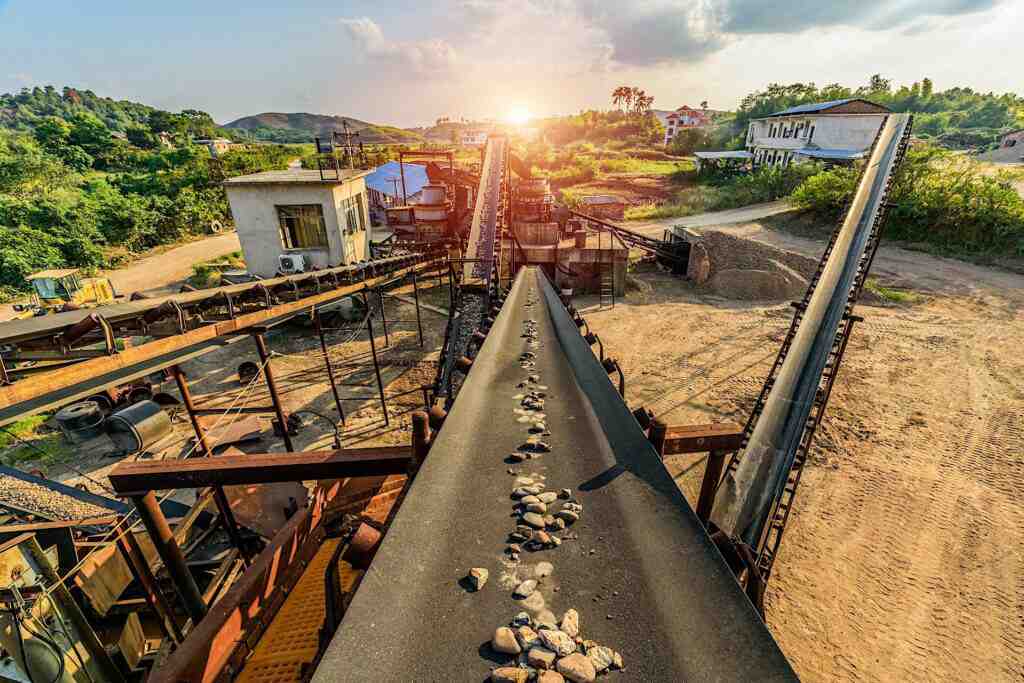 About Us
Skarn Associates is the market leader in quantifying and benchmarking asset-level greenhouse gas emissions, energy intensity, and water use across the mining sector.
Latest bulletin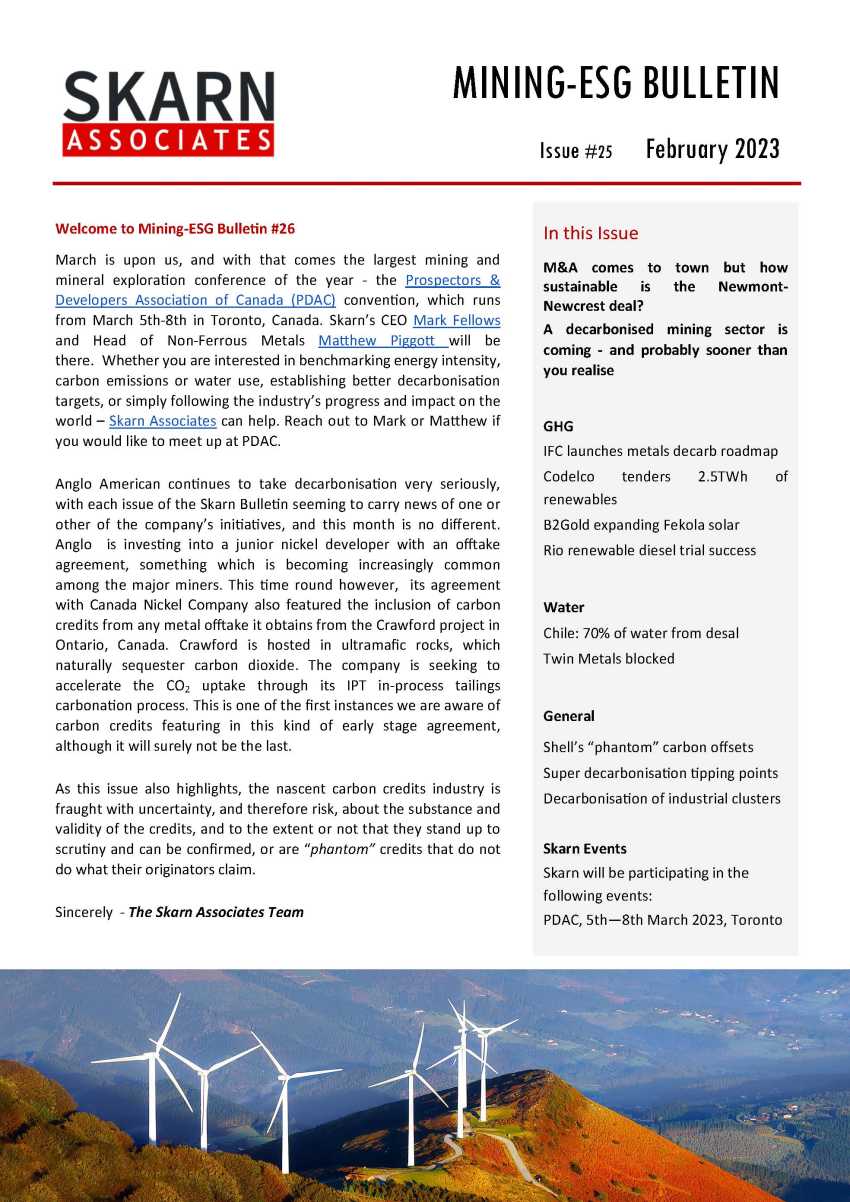 Share This
Recent News