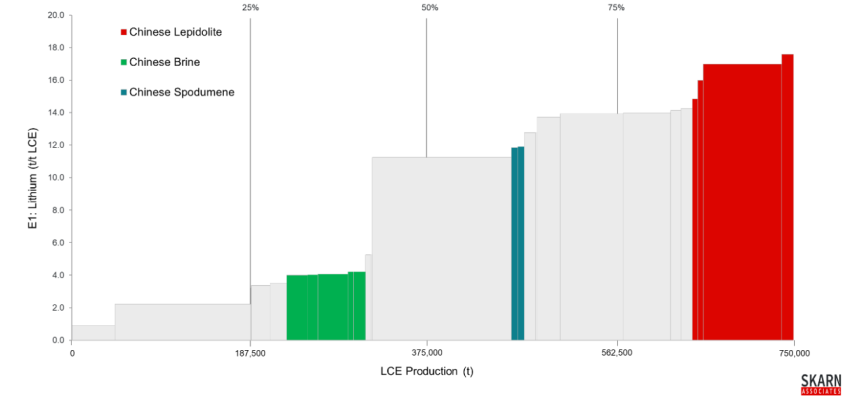 The latest iteration of Skarn's Lithium GHG and Energy curve now includes selected Chinese operations producing Lithium from lepidolite ores, accounting for 14% of total lithium carbonate equivalent (LCE) production under coverage in 2022.
Average lepidolite E1 emissions intensity (encompassing mining, concentration, freight, and conversion) per tonne of LCE is 16.9 tCO2e/t LCE, 34% higher than spodumene mines globally. Skarn's data shows that lepidolite ores are on average 3x lower grade, at 0.49 % Li2O versus 1.69 for spodumene, meaning that significantly more energy must be consumed for a given lithium output. As a result, E0 (mining and concentration) emissions for lepidolite mines are 4.03 tCO2e/t LCE versus 1.08 for spodumene, with Scope 2 causing the largest jump in emissions. This is due to two main drivers: Increased Scope 2 due to purchased electricity bearing a higher emission factor, coupled with a decreased production divisor, resulting in Scope 2 intensity of 3.63 tCO2e/t LCE versus 0.31 for spodumene.
MORE FROM SKARN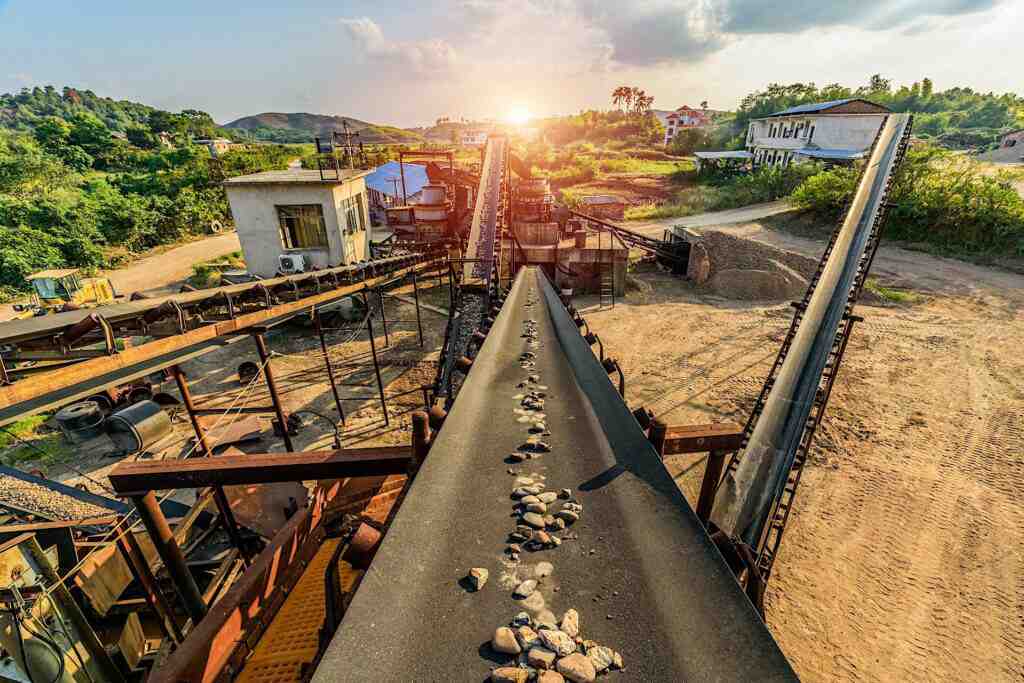 About Us
Skarn Associates is the market leader in quantifying and benchmarking asset-level greenhouse gas emissions, energy intensity, and water use across the mining sector.
Latest bulletin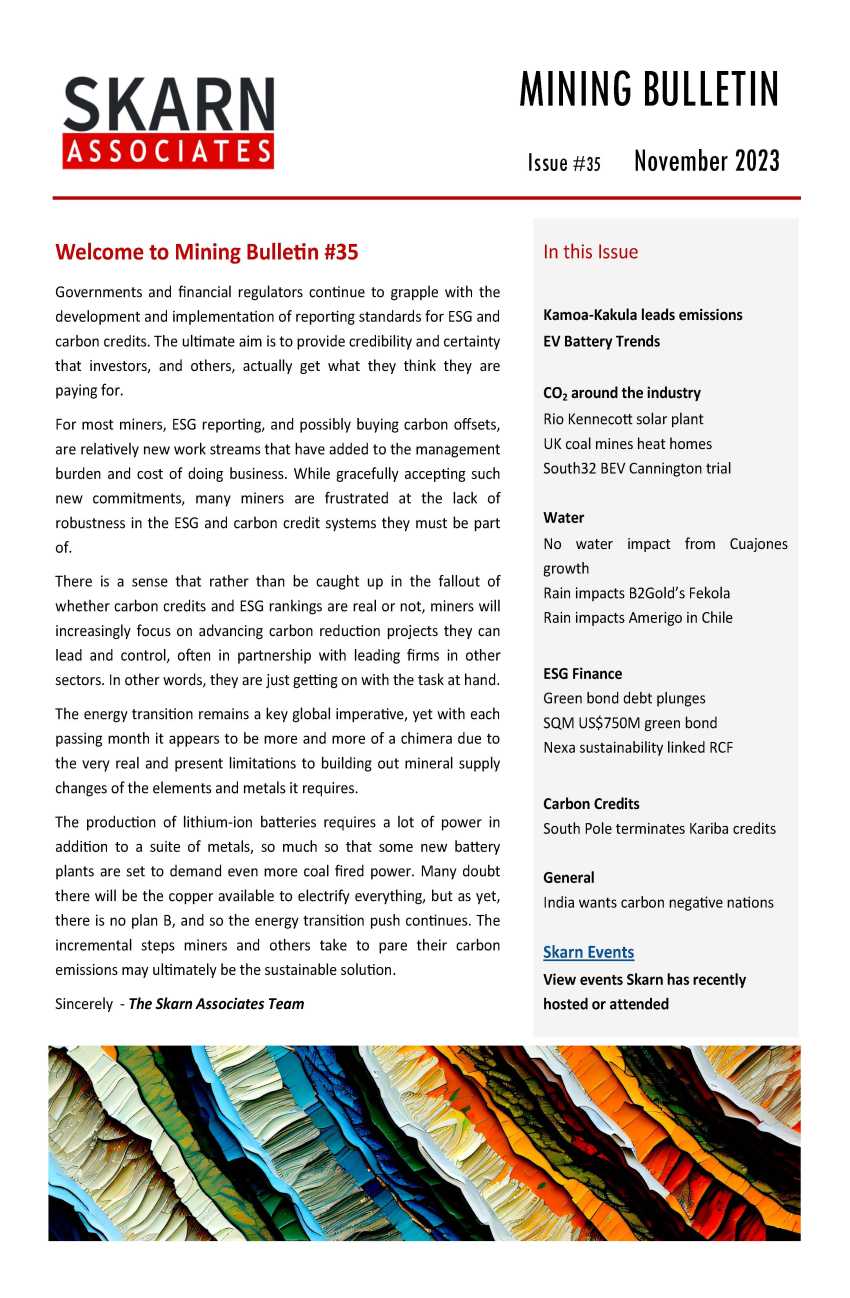 Share This
Recent News