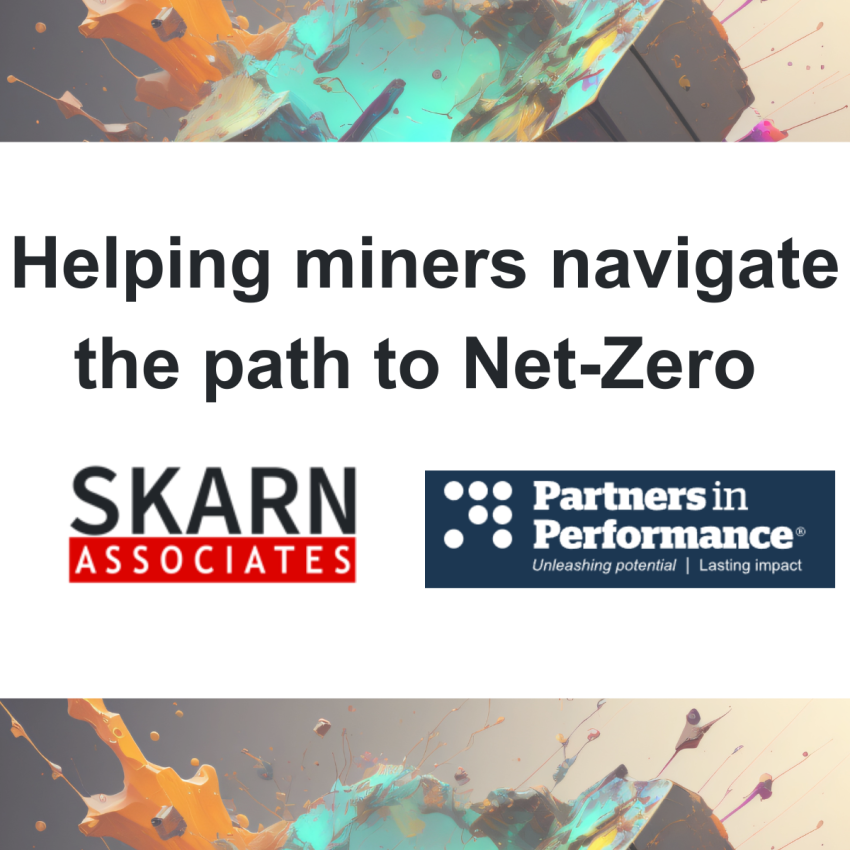 26th October 2023 Perth/London
Skarn Associates, the market leader in quantifying and benchmarking mining sector GHG emissions, has partnered with Partners in Performance, a global management consultancy focussed on driving operational excellence and helping clients capture no-regrets emission reductions.
The focus of the partnership is to provide mining and minerals clients across the globe with insight into industry average emissions intensity benchmarks, so they can identify what emission reductions are possible and develop a board-approved roadmap to Net Zero by 2030 and 2040.
With government agencies, customers and investors all calling for miners to set greenhouse gas reduction targets and communicate the pathway to delivery, as well as increasing scrutiny on "green metal" validation, the alliance aims to help miners understand how they perform relative to their peers and where production intensities are heading in the future.
"We are thrilled to partner with Skarn Associates to help our mining clients better understand the shape of the journey to Net Zero. By leveraging Skarn Associates' best-practice benchmarking insights, we will help miners understand where they are at and what is possible in building an actionable energy transition roadmap they can communicate to investors. We look forward to working together to help miners meet their 2030 and 2040 emission reductions targets ahead of schedule."
Skipp Williamson, Managing Director of Partners in Performance
"We are excited about our new working relationship with Partners in Performance, which will enhance our ability to deliver bespoke analysis and provide additional insight into clients' research needs. Partners in Performance has unique insight into the technologies and strategies that will ultimately deliver net zero in our sector; we are looking forward to working together in delivering cutting edge advisory work.

Mark Fellows, CEO and Founder of Skarn Associates
About Partners in Performance
An agile, fast growing international management consultancy, Partners in Performance is a leading global player in driving operational excellence for complex organisations. The hardest challenge faced by senior executives with any change initiative is to make it last. By working as true partners with our clients, Partners in Performance enables lasting change in organisations; delivering both commercial impact and inspiring people to transform their behaviours. Through its Energy Transition work, Partners in Performance has helped its clients to build roadmaps that will reduce 47 Mtpa CO2-e annually. pip.global
Skarn Associates and Partners in Performance are partnering to accelerate decarbonisation in mining, helping miners identify how to lower the intensity of mining emissions to achieve net-zero compliance.
Contact us to discover how our shared insights could help your organisation.
MORE FROM SKARN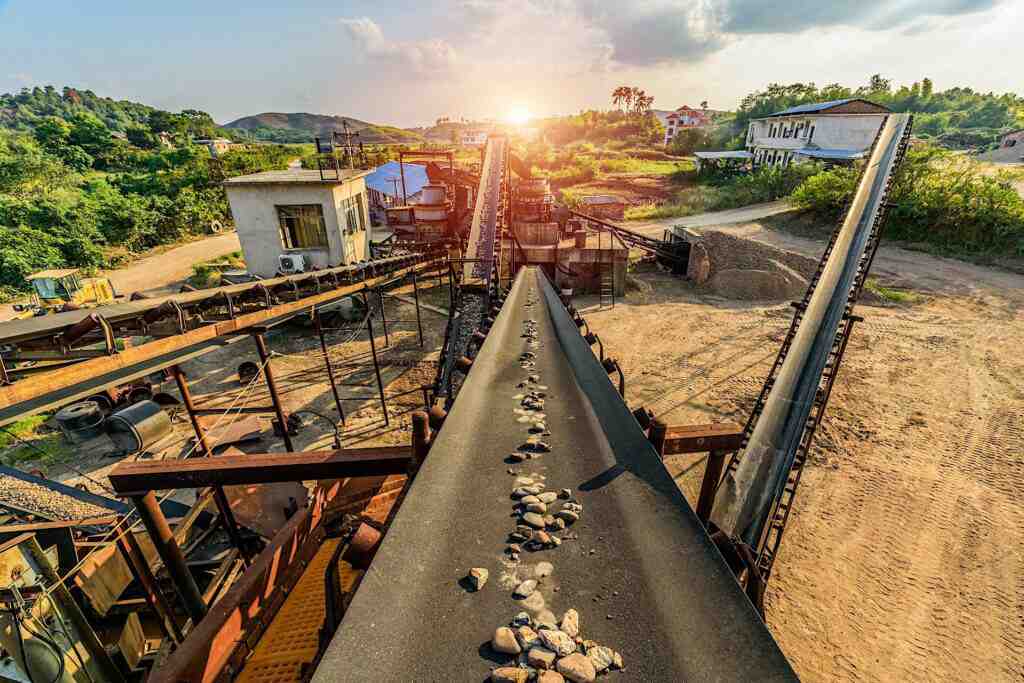 About Us
Skarn Associates is the market leader in quantifying and benchmarking asset-level greenhouse gas emissions, energy intensity, and water use across the mining sector.
Latest bulletin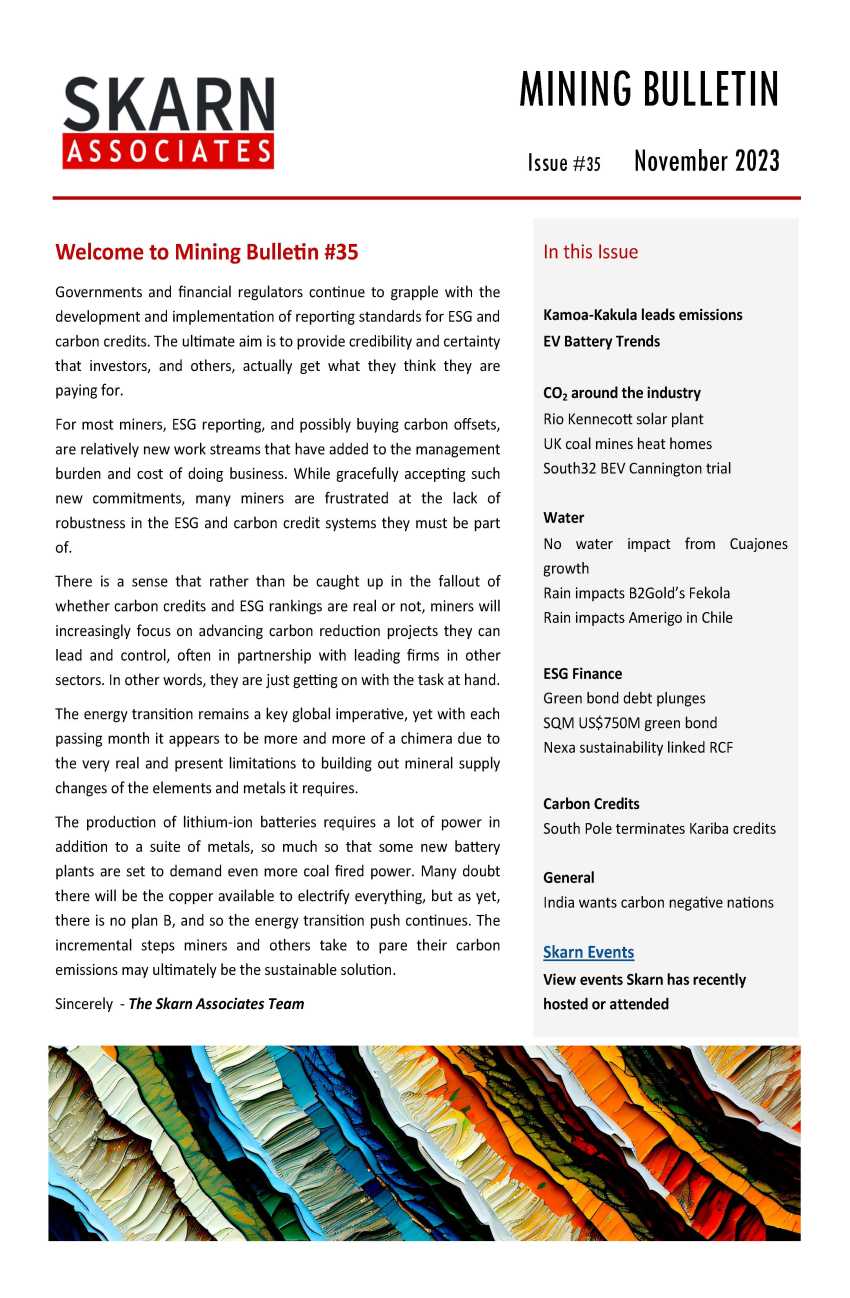 Share This
Recent News