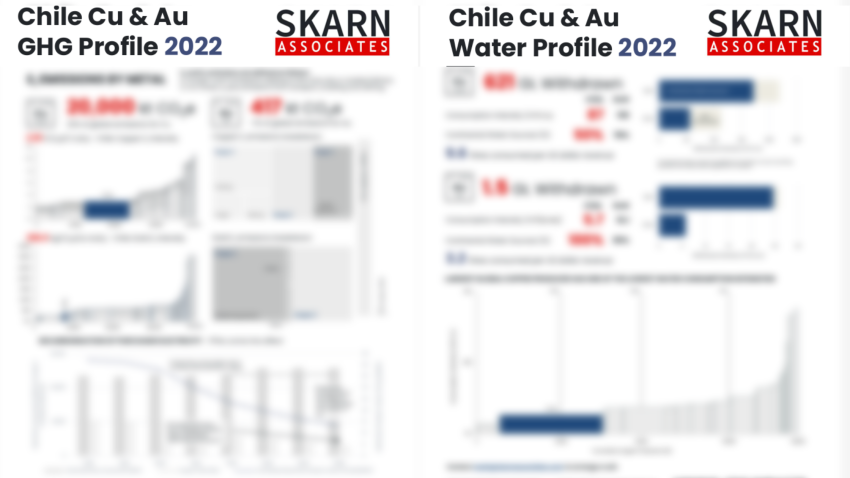 The Chilean mining sector's electricity consumption is set to increase with production output, but electricity emission factor is decreasing as more renewable PPAs come on line; what will be the net impact on Scope 2 emissions?
The mining sector's water use in Chile continues to be key strategic issue - how well are the miners doing?
See the 2022 Chile GHG and water profile for copper and gold with Skarn's latest infographic.
Skarn attended PDAC Chile day on Monday 6th March.
MORE FROM SKARN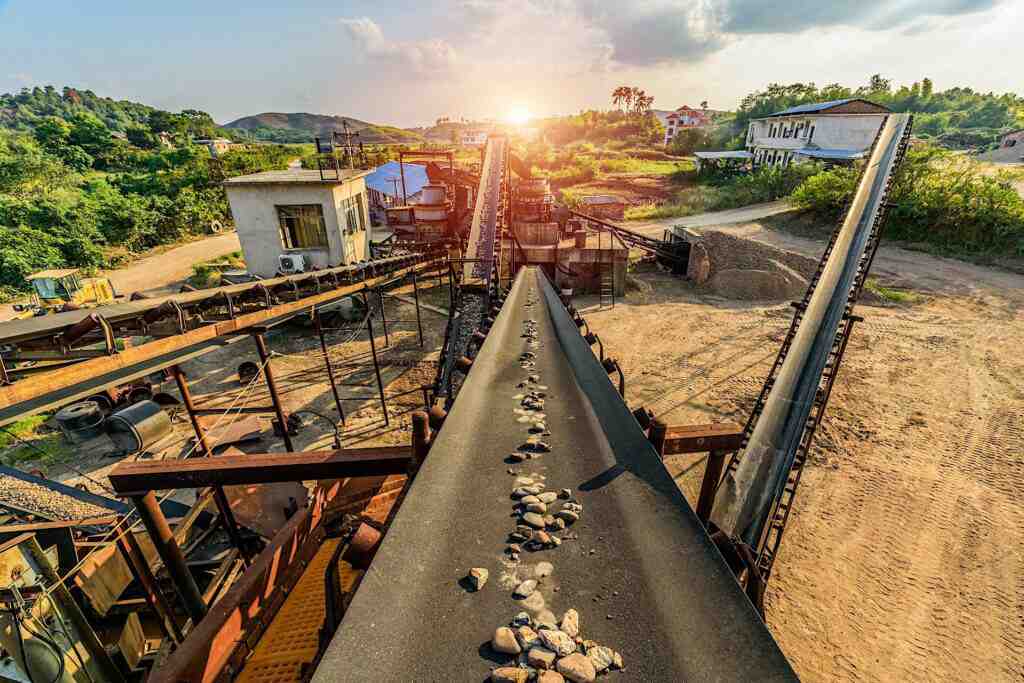 About Us
Skarn Associates is the market leader in quantifying and benchmarking asset-level greenhouse gas emissions, energy intensity, and water use across the mining sector.
Latest bulletin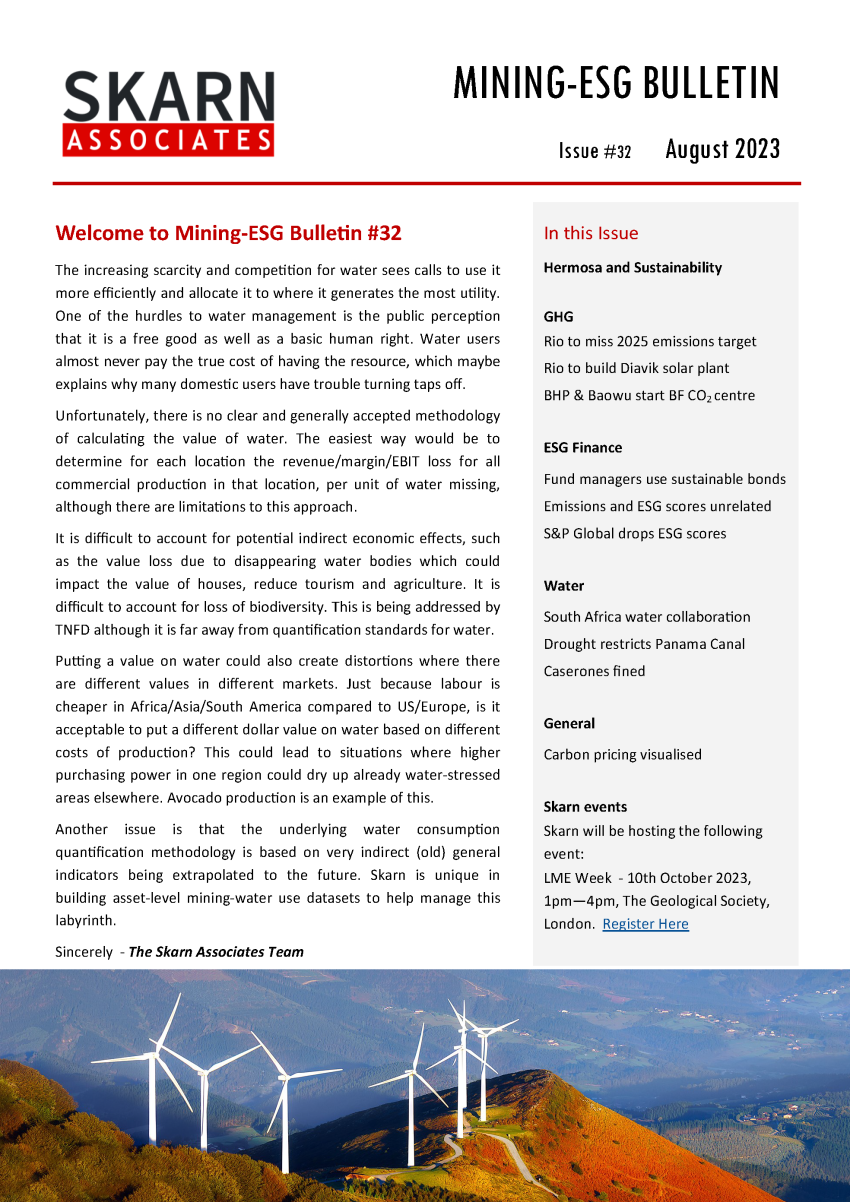 Share This
Recent News