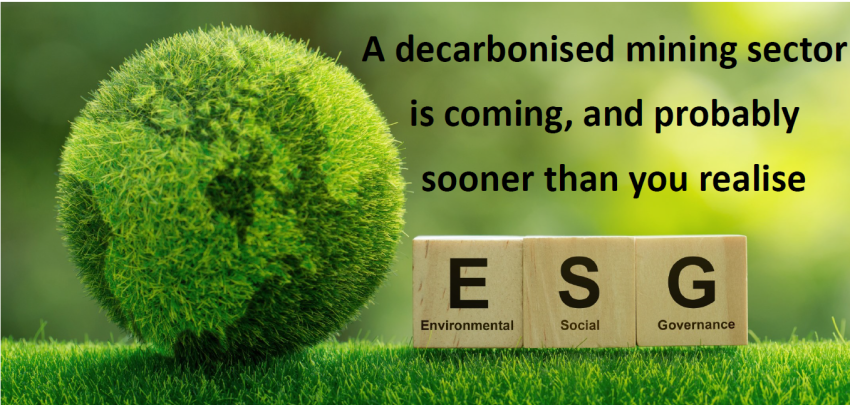 Climate change is an existential challenge. Mining is a big part of the solution. This was the worrying - and yet, exciting - backdrop to PDAC 2023.
Mining, as a sector, does not always have the best of reputations. Regrettably, the criticisms are often valid. ESG is now a much-abused term, having been hijacked by green washers and bandwagon riders. In its truest form, ESG has real value, although we tend to concur with The Economist, which recently proposed that the only bit that really mattered was the "E", and that should stand for "Emissions".
Skarn is the recognised market leader in Mining-ESG research, albeit focussed on the "E". Our USP is asset-level data, reconciled between energy input and carbon emission, covering 3,000 assets across almost all the major commodities. That gives us a uniquely detailed insight into the true carbon intensity of the industry and the progress which is being made toward decarbonisation.
Our experience at Skarn is that implementation of the 2016 Paris Climate Agreement had a significant catalysing impact of climate action in the mining sector. Especially since 2019 interest in the renewable energy transition has snowballed. The trend is clear and is gaining momentum every day: ever faster decarbonisation of the mining sector. Over the three years that Skarn has been active in this space, we have seen a very real acceleration in progress. Corporate focus in the sector has shifted away from intangibles, such as debates about reporting standards, to more substantive issues, such as securing low carbon grid power and electrifying mobile equipment. This is just the beginning.
Aside from the work we are doing at Skarn, numerous recent pieces of published research support the idea that the energy transition is about to accelerate exponentially. The RMI, an independent, non-profit organisation working to accelerate the clean energy transition, provides some excellent insight into the current state of play and the historic precedents.
There are numerous examples of previous technology transitions which fit the S-Curve model; adoption of a new technology grows slowly at first, but typically reaches a tipping point once a market share of 10% is achieved, after which it rapidly starts to displace the old technology almost completely, usually over the next 10 years or so. Historic examples include horses displaced by motor vehicles and steam power swapped for electricity.
At this tipping point the new technology reaches price parity and rapidly becomes much cheaper than the old technology. Mass uptake drives economies of scale; rising volumes push costs lower and falling costs drive more demand. This usually happens much faster than linearly minded analysts predict. In 2010, the IEA predicted that global annual solar capacity would rise by 12 GW annually in 2020, but in reality, solar installations in 2020 were over 135 GW.
Renewable energy has already passed the tipping point versus fossil fuel, and other sectors will be tipping in the next few years; electrification of the car market is next, to be followed by decarbonisation of buildings, road and rail freight, aviation and shipping. Steel, cement and chemicals will be harder and later to decarbonise.
Within the mining sector itself, carbon intensity varies widely from metal to metal, and also from asset to asset (mine, smelter or refinery). The chart shows average greenhouse gas (GHG) emissions per unit of 2022 revenue for some of the commodities covered by Skarn.
It is notable that some of the vital energy transition metals, including nickel and lithium have a high GHG intensity per unit of production value. In the case of nickel, there is also a very extreme range of GHG intensity within the population of nickel producers.
At the low end of the nickel GHG intensity curve sit the high grade sulphide nickel miners which have access to hydropower electricity. The other end of the curve is occupied by low grade, energy intensive laterite ferro-nickel producers in China and Indonesia, which can have GHG emissions intensities more than 100 times greater than the hydropower sulphides. The source of an EV manufacturer's nickel therefore makes a huge difference to the embodied carbon in your electric car.
For decarbonisation to happen, critical metals produced by low carbon mines are needed in vast quantity. Promoting the circular economy specifically secondary supply from recycling, makes sense, but realistically it can only be a partial solution. Good news for miners: mineral supply will continue to rely mostly on subsoil extraction. But it also places an obligation on miners to decarbonise our industry.
Major mining companies, their investors, suppliers and customers are all currently facing up to the difficult task of accounting for and reducing their Scope 3 emissions. This effectively creates pressure to decarbonise at every point in the supply chain.
There are now numerous great examples of mine site decarbonisation in action. Many mine sites can now access renewable power from the grid that is at least as cheap, if not cheaper than fossil sources, although mine life can be the swing factor - the miner may need to be able commit to a long-term offtake agreement. For mines that rely on onsite HFO or diesel generation the switch to onsite renewables is even more compelling.
In Egypt, gold miner Centamin PLC (CEY), increasingly sources its electricity from on-site renewable generation: at Sukari it has installed a 36 MW solar farm supported by a 7.5 MW battery-energy storage system, that consistently delivers 36 MW DC/ 30 MW AC of power supply.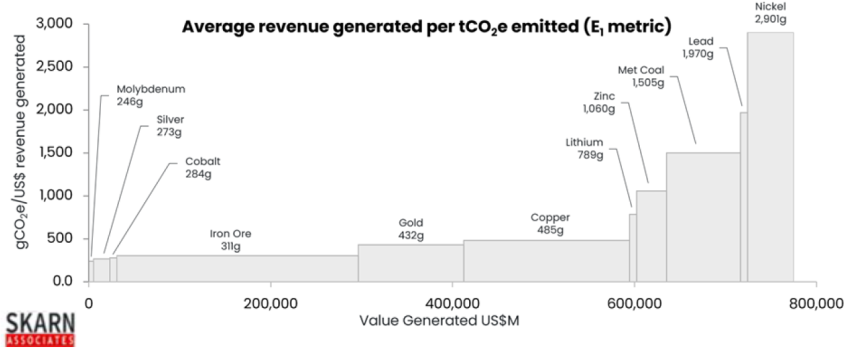 The Bellevue Gold Project located in Western Australia offers an encouraging example of a mining company willing to make the long-term commitment to decarbonised grid energy supply. Price parity of a renewable energy Power Purchase Agreement (PPA) versus natural gas-fired electricity from the grid has allowed the mine to select a low carbon grid solution.
Interestingly, political instability - falling under the "G" part of ESG - is emerging as a factor hampering decarbonisation of the sector in some locations.
In Peru, Hochschild remain uncertain as to whether their Inmaculada silver mine, which is their primary mine asset, generating over half of their global revenues, will be licensed into 2024 or beyond. Significant investment in a decarbonised energy transition at Inmaculada seems highly unlikely in this current context of heightened above-ground risk. Instead, the mine is likely to remain powered by the Peruvian electricity (majority hydrocarbon generation) grid for the foreseeable future.
Also in Peru, mining companies such as Glencore have had to close mining operations - in this case of the Antapaccay copper mine - after physical incursions. Antapaccay already has in place a certificated renewable energy PPA. That said, Glencore's move into renewable energy supply extends far beyond Antapaccay, including to Spanish zinc mining subsidiary Asturiana de Zinc and its hydropower-enabled Kazakh mines.
In summary, we expect the energy transition to accelerate even more rapidly in coming months and years, both within our sector and more widely. Feedback loops, economies of scale and tipping points will work strongly to support this - and our sector will be both a cornerstone and beneficiary.
MORE FROM SKARN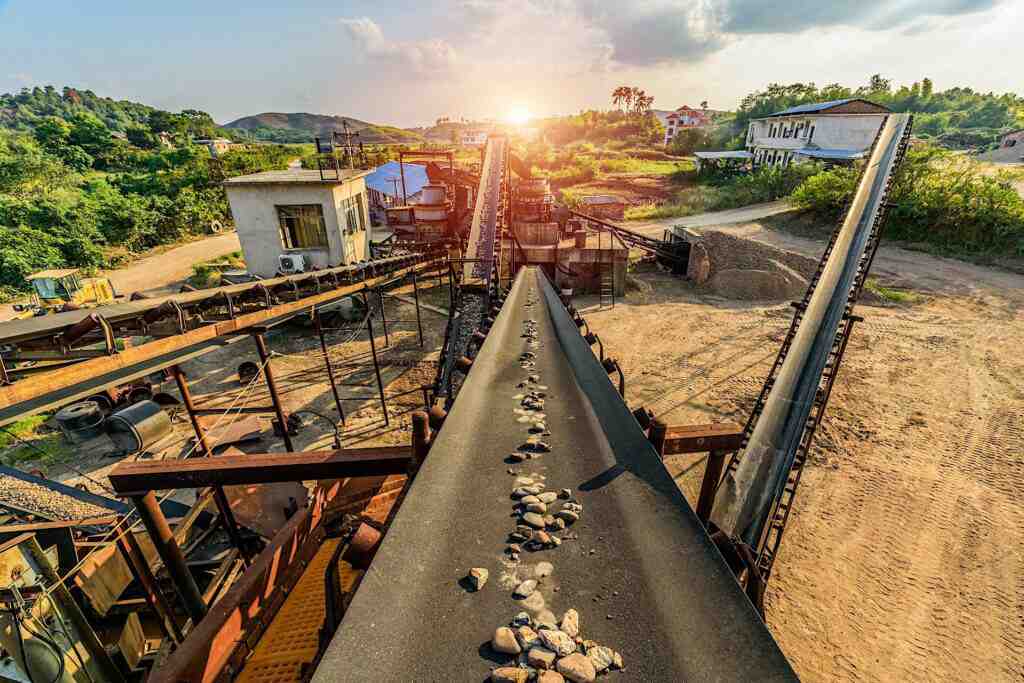 About Us
Skarn Associates is the market leader in quantifying and benchmarking asset-level greenhouse gas emissions, energy intensity, and water use across the mining sector.
Latest bulletin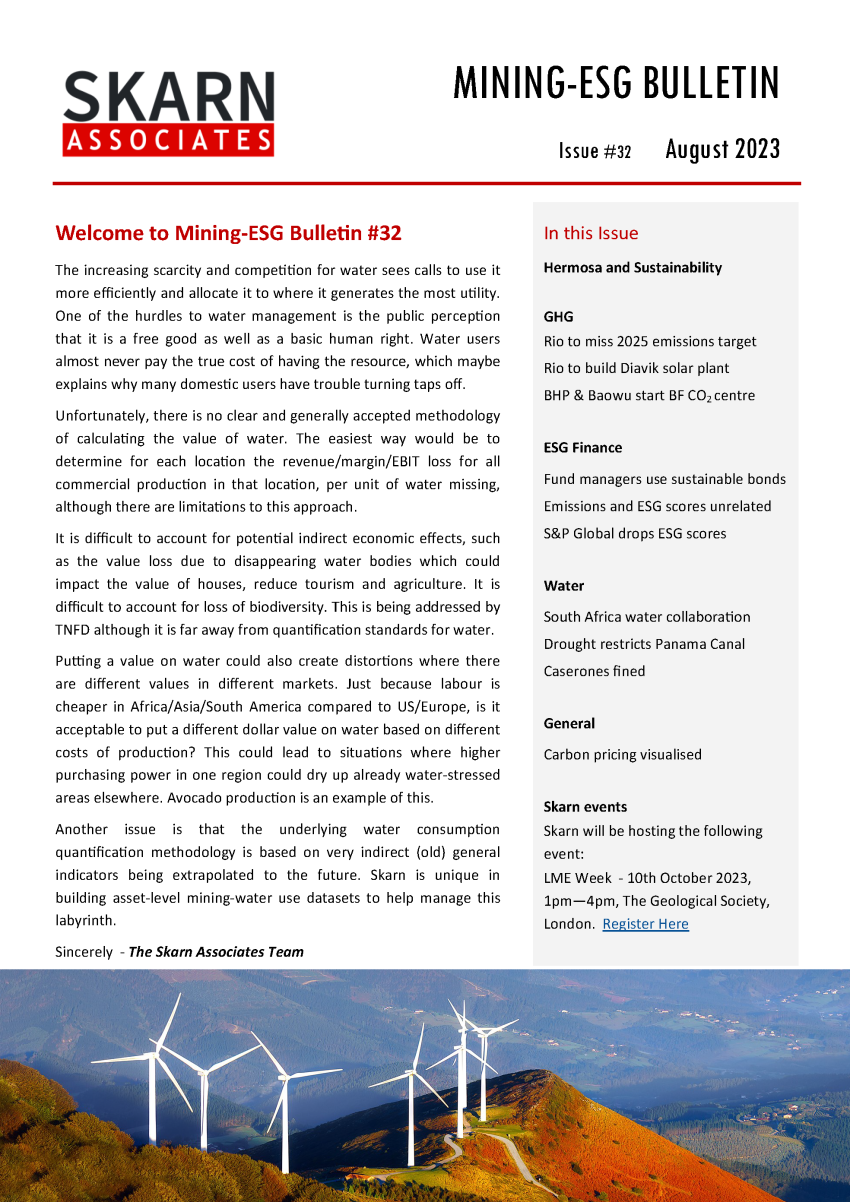 Share This
Recent News