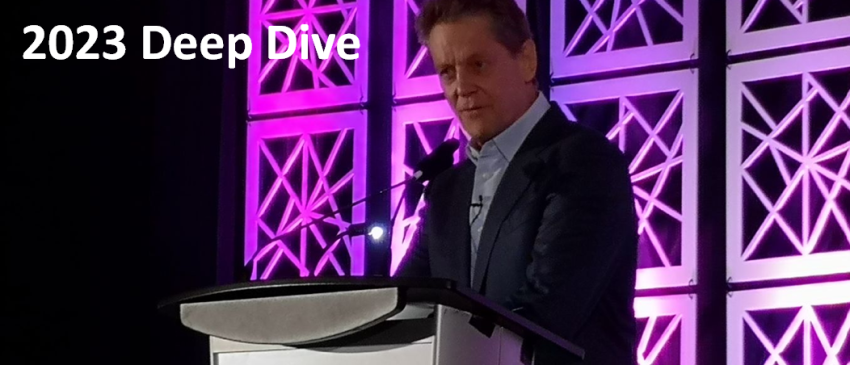 Critical minerals were front and centre at the 2023 PDAC conference in Toronto, Canada. From president Kennedy to Copperhead laser guided munitions, Robert Friedland's return to the Prospectors and Developers Association of Canada (PDAC) annual conference in Toronto was itself laser-guided in copper's role in healing humanity's ills, and the role of his companies in facilitating that.
Beyond the slick delivery and well practiced jokes which warmed the crowd, many of whom had experienced snow-related travel disruption, the message is a serious one, his efforts to bring technological disruption to mining so that it can provide the vast amount of metals "we need to dig ourselves out the hole we have created," he said.
First, the sobering reminder of the war in Ukraine from a metals point of view: an estimated 11M 155mm artillery shells were fired last year, with the total explosive power of all the ordinance fired greater than all that fired in World War II. "Each shell contains 5kg of copper in the form of brass that will not be recycled," said Friedland.
Friedland invoked John F Kennedy's 1962 speech about sending a man to the moon, a mission undertaken because it was hard, a clear parallel to dealing with the climate crisis and decarbonization. "The copper shortage could derail the energy transition. We need an explosion in copper mining to produce the copper we need. ...Humanity has produced 700Mt of copper, of which 80% is still in use. Over 700Mt is needed in the next 22 years alone to maintain 3% GDP growth, without the energy transition. ...Renewable energy is absurdly metals intensive. Wind and solar are between 7x and 37x more copper intensive than conventional energy," said Friedland.
However, the supply response relies on old, ever deeper and ever lower grade mines. "Chilean mines are like little old ladies laying in bed waiting to die," he said. Beyond the jibe to promote Ivanhoe Mines and its Kamoa-Kakula mine in Democratic Republic of Congo, Friedland's message was one of disruption.
He said protests and social challenges in Latin America makes building mines there more challenging, particularly as Bay Street bankers use a 10-12% discount factor in their NPV models because of these risks.
"It is possible to mine in these countries, you can create a reality distortion field, but bankers use a NPV model with a discount rate of 10-12%. The Chinese don't use NPV models because they have 1.2B people to feed. It is getting really getting hard to be a miner and we need to burn the NPV model if we are going to go mine in Latin American countries," he said.
Other Friedland disruption is coming via i-Pulse, his high pulsed power company, which he posits as the biggest breakthrough in energy since Nikola Tesla and George Westinghouse created alternating current. "Pulsed power efficiently fragments rock. ... For 1000 years we have used compressive forces to crush and grind rock; we are using tensile forces to pull rock apart with 99% reduction in grinding energy," he said.
Pure Lithium company, going from brine to battery in 587 days at the moment, and disruptive tech from MIT can do this in less than three days and frees you from needing nickel and cobalt.
Rio Tinto
For Rio Tinto, partnerships are key to meet its ambitious decarbonisation goals and to supply the world with the critical minerals it needs, Rio Tinto Minerals chief executive Sinead Kaufman told delegates. The company aims to reduce its GHG 50% by 2030 and to reach net zero by 2050. The company expects its journey to cost US$7.5B through 2030.
"The technology doesn't exist today to get to net zero by 2050. ...We are increasing our research and development spend because the technologies do not exist today to decarbonise parts of our business. We cannot do it alone. We are working with others as it provides the opportunity to do it faster and more sustainably," said Kaufman.
The initial focus is on switching to renewable power and electrifying mineral processing and haulage via mobile electric fleets, as haulage generates 13% of the company's global scope one and two emissions. While equipment manufacturers are launching their first electric trucks, Kaufman said they are still a long way form being commercially viable.
"Their short run times and long recharge times mean they are not feasible yet. An electric truck weighs 15t and takes 90-120 minutes to recharge after 30 minutes of operations," said Kaufman.
With large electric haul trucks still over the horizon, Rio Tinto is investigating the use of larger fleets of smaller trucks. It is also looking to use biodiesel as an interim step, which it is testing at its Boron operation in California, USA.
"We will roll this out across the whole fleet there by 2024, which will give us our first biofuel mine. This doesn't require any engine modifications, so it is a good interim step," said Kaufman.
To help identify and develop the technologies of tomorrow, Rio Tinto re-established its Chief Scientist role a couple of years ago with a $400M annual budget to find solutions. The company operates research centres near Montreal in Canada and in Melbourne, Australia. The company's scandium project was born from Montreal, and produced form waste liquor at its Iron and Titanium operations at Sorel in Canada.
"This material is processed from material which was considered waste. It is going into commercial production and will provide 20% of the worlds needs. It has also allowed us to develop new products such as aluminium-scandium alloy, which is stronger, more heat resistant, flexible and corrosion resistant than aluminium," said Kaufman.
Similarly, the company aims to produce 20tpy of tellurium from its Kennecot operations in Utah, USA, a new byproduct which can be used in solar panels.
Targets for new technology development include efforts to decarbonise aluminium and titanium production. For the former, it formed a joint venture with Alcoa in 2018, which it aims to commercialise in 2024. For the latter, in October 2022, it partnered with the Government of Canada to invest up to C$737 million to decarbonise its Rio Tinto Fer et Titane (RTFT) operations in Sorel-Tracy in Quebec. A pilot plant is in construction and commissioning started recently.
Other challenges include decarbonising iron ore and steel production, given that steel production generates 8% of global carbon emissions.
"Green steel is a holy grail of the industry's commitment to decarbonise, which is removing oxygen from iron without having a carbon substance to do that. There are a range of technologies for decarbonising steel-making but they all need further development. A key priority for us is cracking that green steel code with technology. Working collaboratively is the only way to do that," said Kaufman.
Supply Threat to Net Zero
With net zero now a global imperative and energy transition seen as the key pathway to achieving this, Jack Bedder of Project Blue said a capex and investment drought barrier are the key challenges to meeting targets. During his current and future demand for critical minerals presentation, Bedder told delegates that miners are unable to provide all the minerals humanity needs and need help from many other entities.
"Miners can't invest in more than one or two major projects at any one time. ...We need investment in the trillions, so the funding solution needs to involve a broadening of the investment base to include not only miners but also refine OEMs private equity governments and other actors," said Bedder.
Bedder suggested that the geopolitical climate offers mixed support for the development of new sources of critical minerals , because while policy is creating demand for these raw materials in the first place trade wars, US-China decoupling, nearshoring and friend-shoring do not point towards finding global solutions to what are global problems," he said.
Bedder singled out the US Inflation Reduction Act as being "the most muscular foreign policy the US has put out in a very long time," which he said puts the US on a combative course regarding China.
"This will have an incredible impact on commodities, US-China relations and relations between the US and its allies, as they are having to respond to such a mighty piece of legislation," he said.
The potential implications are that the supply of critical minerals will fall short of demand with a slower rollout of renewables.
"This means more reliance on coal and other hydrocarbons, a slower EV rollout, and bottlenecks which would halt target achievement and force governments to water down their EV target dates," said Bedder.
MORE FROM SKARN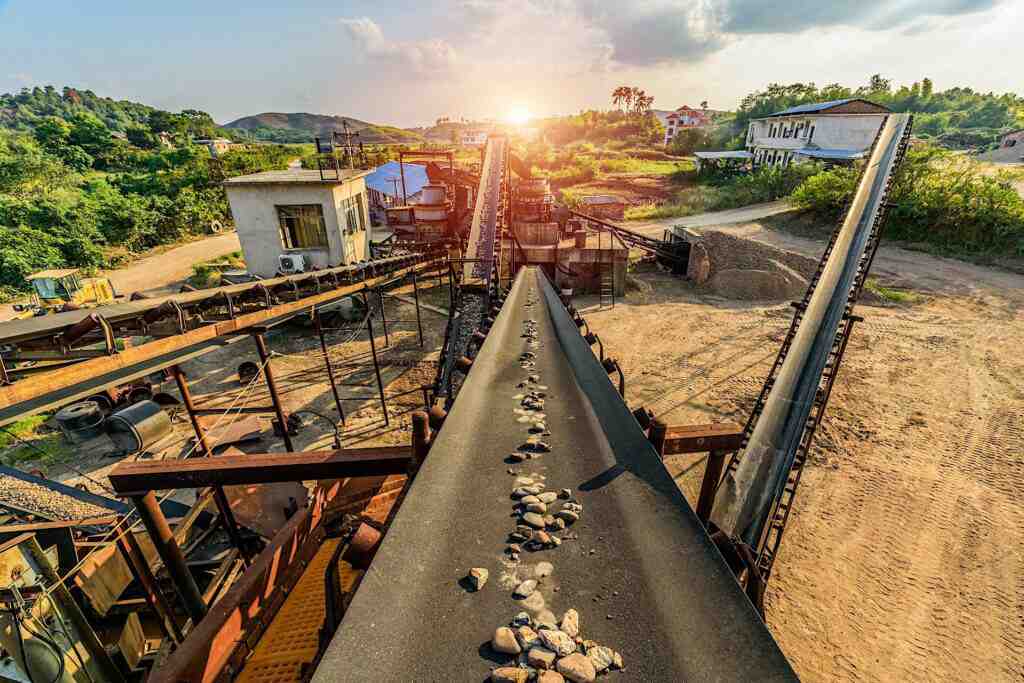 About Us
Skarn Associates is the market leader in quantifying and benchmarking asset-level greenhouse gas emissions, energy intensity, and water use across the mining sector.
Latest bulletin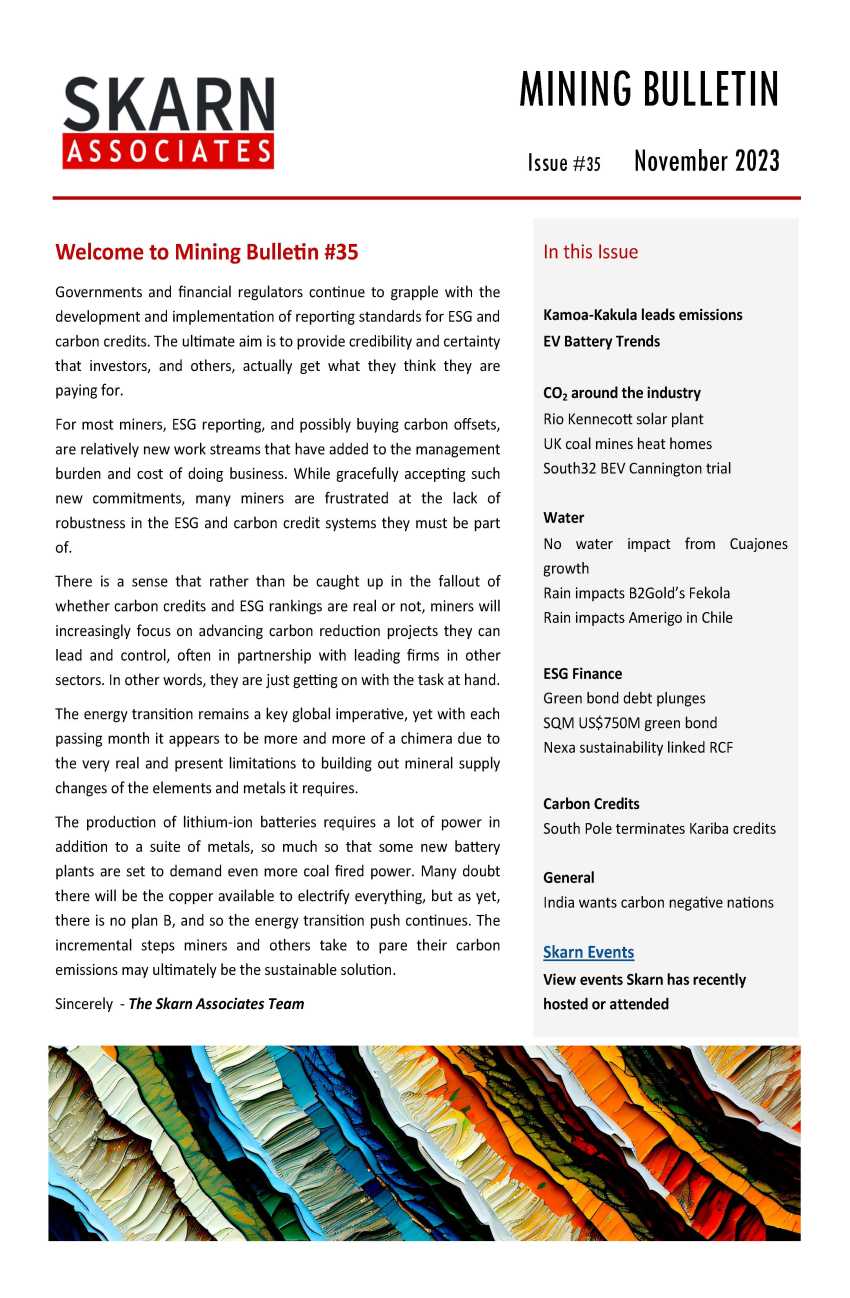 Share This
Recent News