Mark Fellows, Matthew Piggott and Paul Harris were at the PDAC 2023 conference in Toronto. PDAC is always a very useful industry barometer; here's some of our key observations.
The conference felt busy. Nearly 24,000 people attended, which is in line with pre-pandemic levels. In our slightly unscientific view, the mood was mixed, with grounds for both optimism and pessimism on different issues. One of the main recurring themes were critical materials - including an announcement by the Canadian government that it would be providing C$344 million in funding for its Canadian Critical Minerals Strategy.
Permitting, resource constraints and the role of metals in the energy transition were featured heavily on Day One (Sunday). The shortfall in new discoveries and exploration spending was highlighted, which raises serious questions about future resource availability and the commodity price incentives that will be required for production growth to meet decarbonisation demand. Equity fund raising, which is a major source of finance for explorers, was down over 40% in 2022 versus the prior year. Copper, nickel and lithium projects are in vogue, and we saw many companies promoting their projects as being low-carbon or net zero. This highlights the extent to which carbon intensity is becoming a key metric for project funding. It seems that the focus on decarbonisation metals is to the detriment of funding for gold exploration in particular.
Merger and acquisition activity is definitely on the rise, with the proposed Newmont-Newcrest deal being the largest. Elsewhere in the ecosystem, larger companies are increasingly tempted by the acquisition of smaller companies, motivated by low valuations for the latter.
Conference sessions with a sustainability or ESG theme seemed more numerous than in previous years, and the discussions within them were more substantive. We saw much more evidence of real world activity and investment, rather than the previous default focus on paying lip service to reporting standards.
On Tuesday Mark and Matthew presented a seminar hosted by our friends at Shearman and Sterling, under the title "Decarbonising Mineral Supply Chains: Steepening the Curve". The headline message was that the energy transition is now at, or past, several tipping points, which will result in the pace of decarbonisation accelerating very rapidly over the next few years; at a rate probably far in excess of consensus views. We also showed that the current trajectory of decarbonisation of copper mining, based on confirmed initiatives implies a compound annual reduction of -1.8%/yr in CO2e emissions. At that rate, when coupled with the IFC's projections for required extra copper production out to 2050, the industry would only achieve a net reduction of emissions of 12%, or 12 million tonnes CO2e, by 2050. In order to reach net zero emissions, and supply the required copper for the energy transition, Skarn estimates that the rate of decarbonisation would have to accelerate to 3.4% per annum - assuming that the industry can find the copper resources, define economically feasible projects and get them into production.
Therein lies a problem - the sheer requirements of the energy transition for additional metal will inevitably lead to a volume-driven increase in carbon emissions from mining in the short term. Skarn's data bears out this trend: despite a 3% decline in the carbon intensity of copper production, absolute emissions from our dataset rose by 3.3% in 2022 versus the prior year, as production grew by 6.4%.
We thank all of those who attended the seminar, contributing lots of interesting questions and viewpoints to the discussion. The difficulties in sourcing Scope 3 emissions data and in accounting for emissions in complex metallurgical processes were discussed.On Wednesday, Mark co-chaired a PDAC technical session entitled "Is ESG Outdated Already?", exploring the question of whether ESG as a concept has been too compromised by greenwashing and questionable analysis by the rating agencies. This was debated by a panel including Grant Berringer of Barrick and Kevin d'Souza of RCF. The conclusion? The concept of ESG is worth retaining, but must be backed up with tangible evidence of progress.
MORE FROM SKARN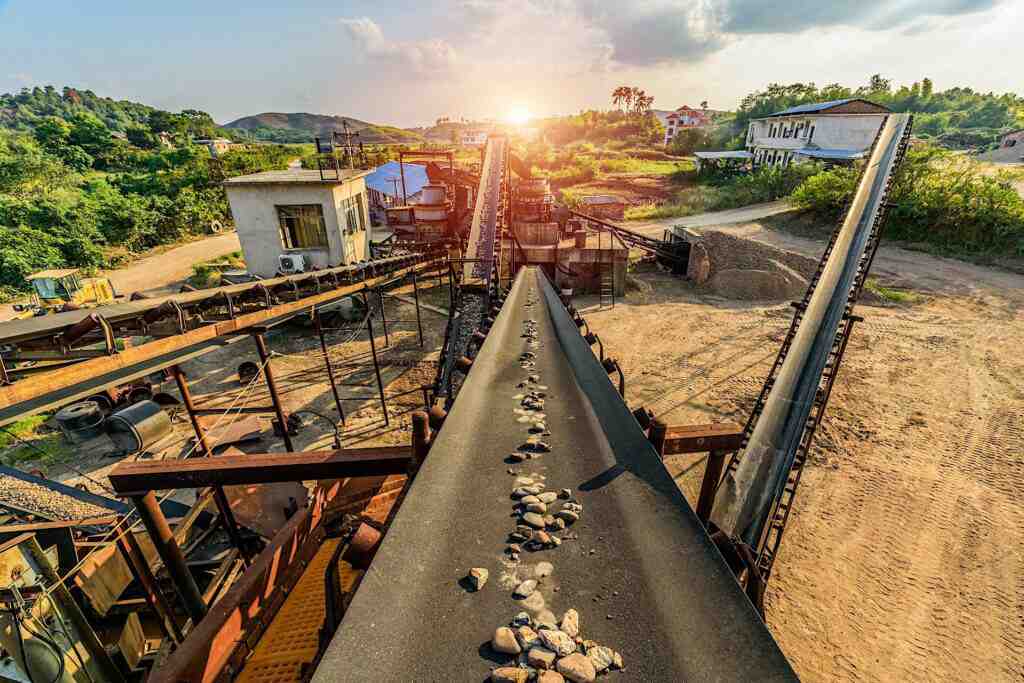 About Us
Skarn Associates is the market leader in quantifying and benchmarking asset-level greenhouse gas emissions, energy intensity, and water use across the mining sector.
Latest bulletin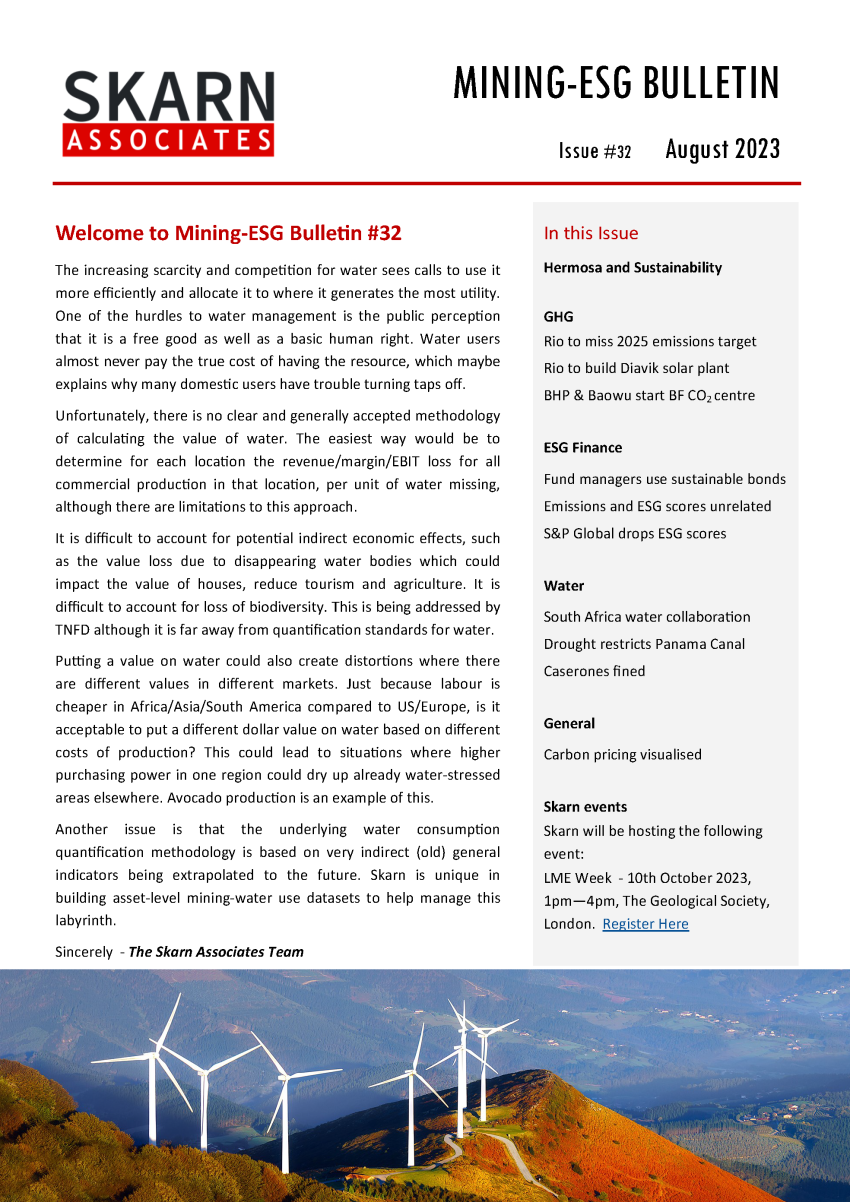 Share This
Recent News