The Mining-ESG Bulletin shares original analysis from Skarn and curates news and developments in the mining sector ESG space. We welcome your ideas and comments, so please feel free to get in touch.
If you would like to raise your corporate profile with an ESG focused audience whilst supporting Skarn's monthly Mining-ESG Bulletin, sponsorship opportunities are now available. Contact us for details.
Never miss a Mining-ESG update Subscribe here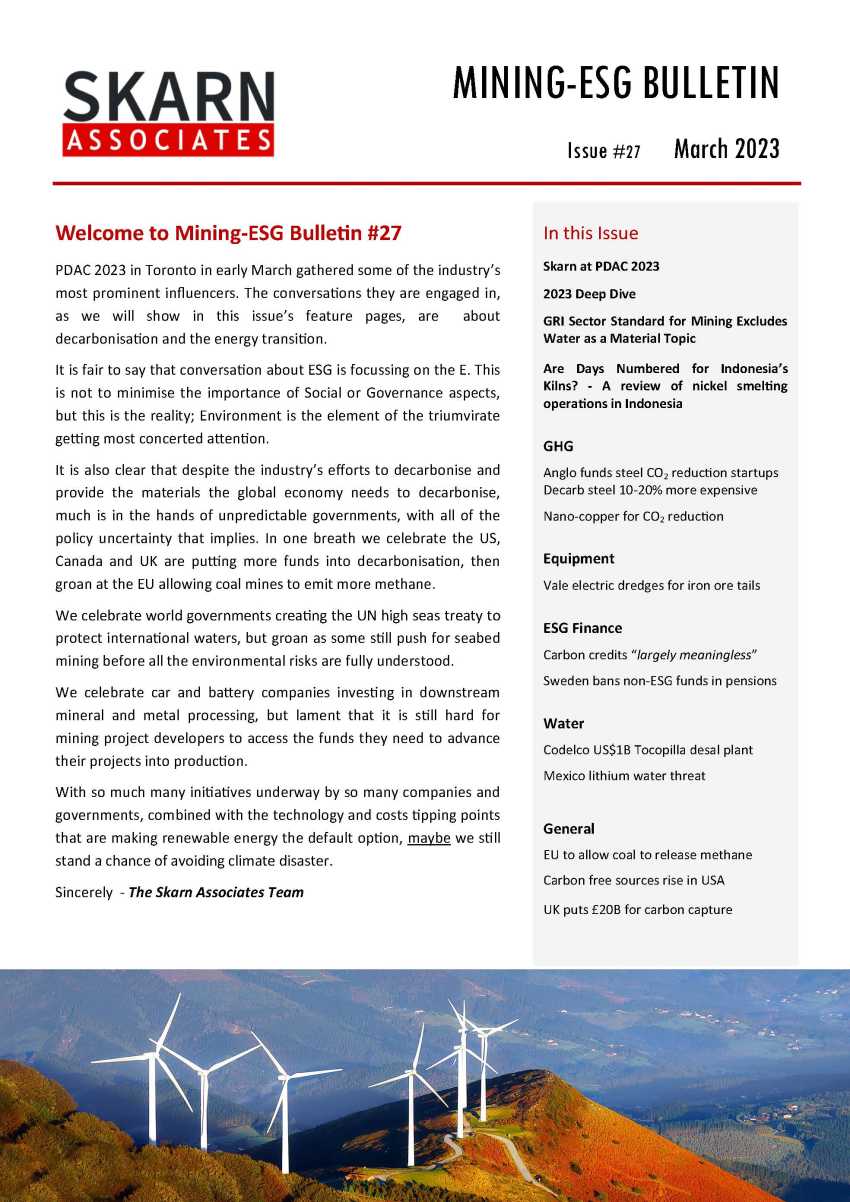 MORE FROM SKARN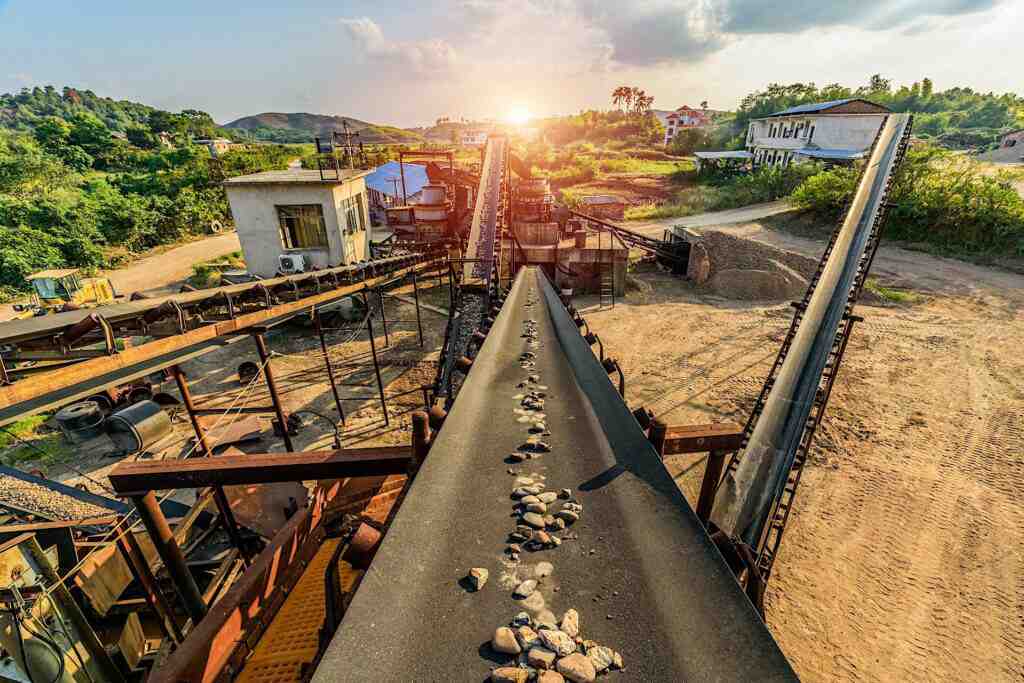 About Us
Skarn Associates is the market leader in quantifying and benchmarking asset-level greenhouse gas emissions, energy intensity, and water use across the mining sector.
Latest bulletin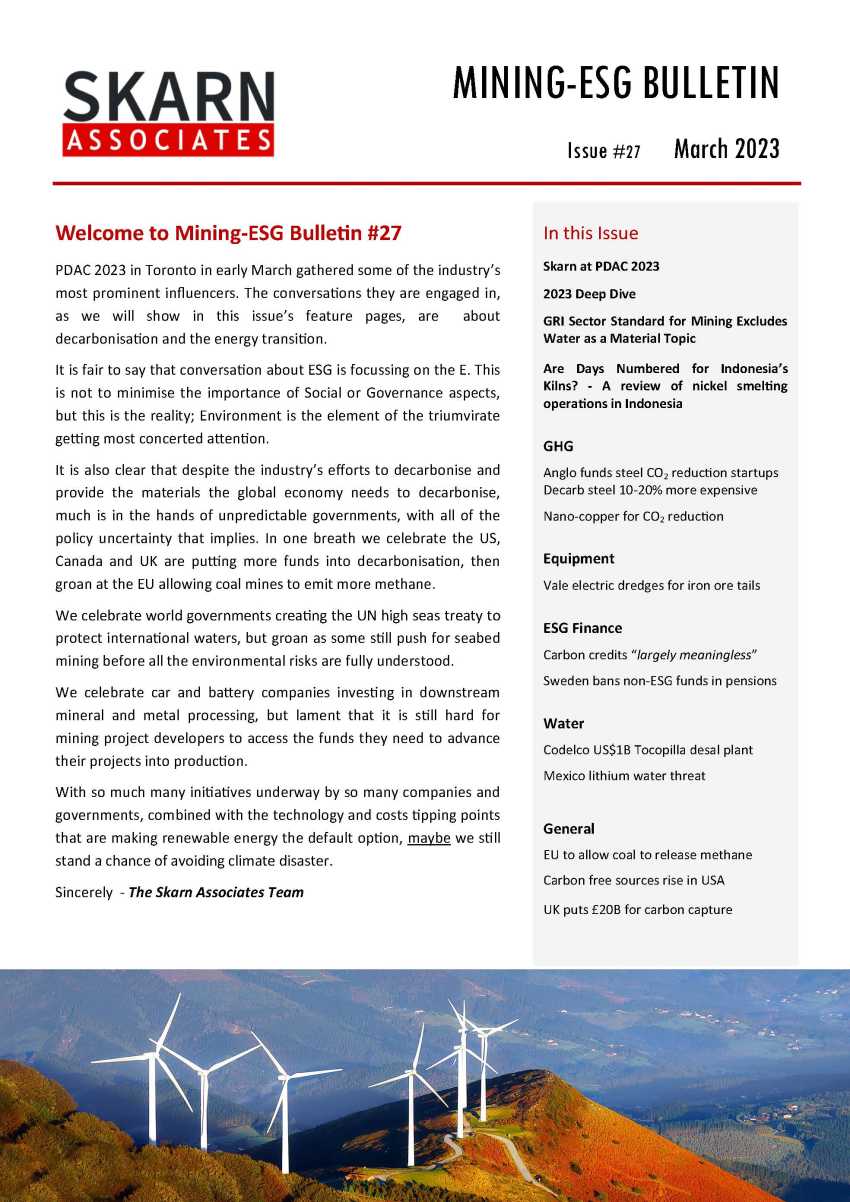 Share This
Recent News